Discover the beating heart of Otrobanda – a self-renewable place where past, present and future are intertwined.
With the historic value in the back of their minds a group of local investors has renovated the area to a lively neighborhood. Open to the public as well as hotel guests and residents. A variety of restaurants, bars and squares Kurá Hulanda will host a mixed group of people enjoying city life in a cultural ambiance. Arranged in four zones, the village locates a hotel, bars & restaurants, commercial (shops) and a residential area.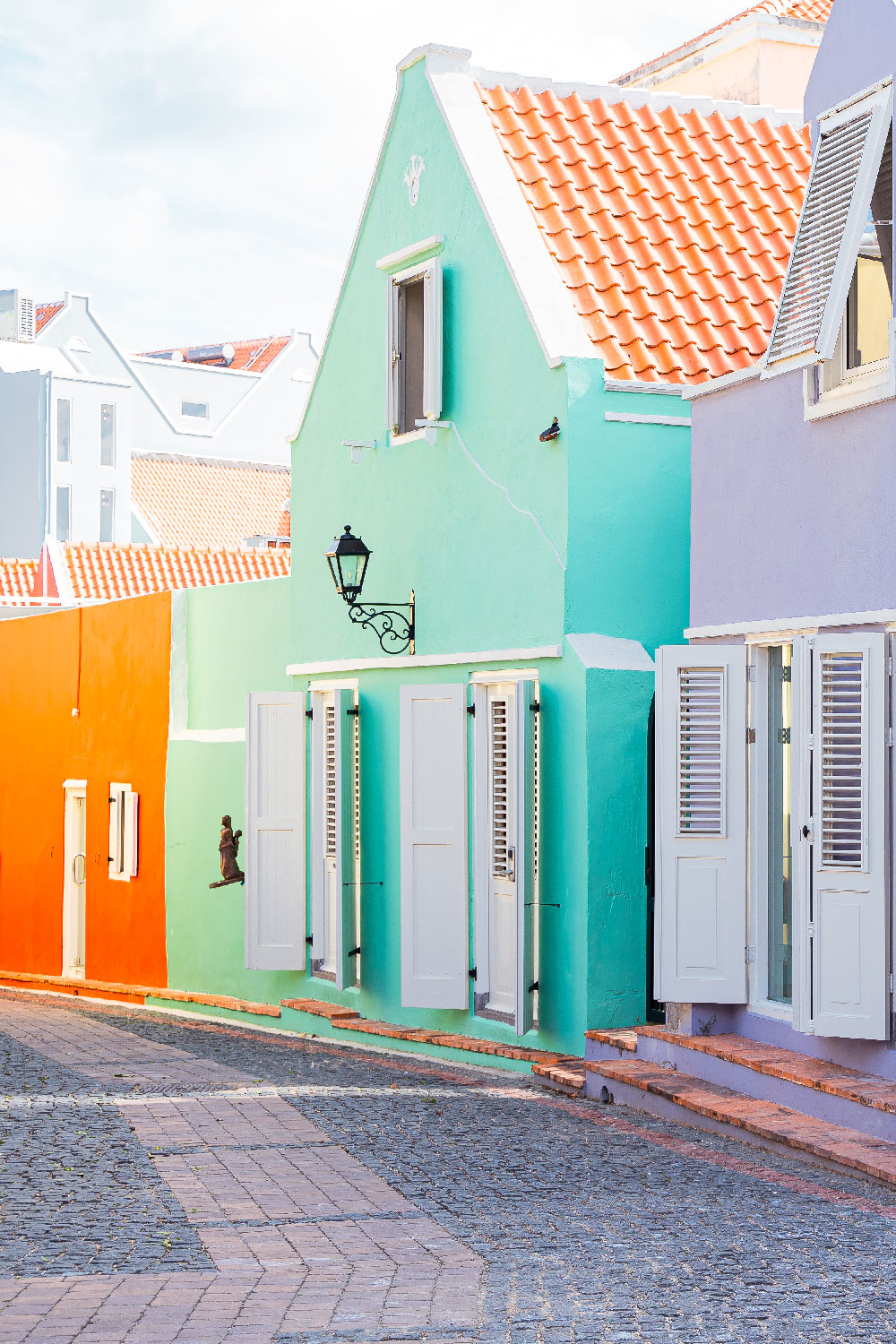 The history of the Kurá Hulanda quarter begins in 1707 with the granting of parcels on the westside of the St. Anna Bay. On Ser'i Otrobanda the buildings came about quite gradually. The street pattern in this area developed at random because of the lack of town planning.
In the middle of the 19th century the grounds on the hill slowly developed into a residential area. Mansions in neoclassical style emerged from 1875 onward, marking the beginning of the prime of the Kurá Hulanda area. Economic activities increased around the harbor leading to population growth.
In the second half of the 20th century fundamental changes affected the atmosphere in the quarter. Around 1970 the Arubaweg ramp to the Juliana Bridge was built straight across the historic part of Otrobanda, separating Kurá Hulanda from the western part of the neighborhood. Living in the quarter became less attractive and many inhabitants moved elsewhere. The abandoned buildings became a hotbed of drugs and prostitution and in the 1980s there was little left of the once so lively neighborhood.
In 2001 the Kurá Hulanda hotel was founded by Dutch entrepreneur Jacob Gelt. By investing in the area Dekker made sure that numerous historical buildings were saved that would have otherwise been permanently lost.

Your guide to Kurá Hulanda Village.
Why you should visit Kurá Hulanda
Every day is a good day to discover something new!